I signed up for a 3 month membership at 'ClearSkinCare Clinic', you get one treatment of your choice plus + peel and light treatment once per month. Should note I am 25 years old...have aged SO much in the past month because of the damage.
Everything was going great until the therapist I had went on leave. I got stuck with the manager working on my skin. She did 'Pixel RF' (radiofrequency) on my face for acne scarring (but she used the machine ALL over my face for sun damage etc) and also the following 2 weeks after a lactic acid peel (40%) in which she burnt my face!!
It has been just over 3 weeks since the peel and 5 since the radio frequency. I still have 'grid-like marks' from the Pixel Rf on various places of my face, suddenly I have these blue/purple spider veins on my cheeks which were never there before, deep pitted scarring on my chin! Not to mention the burn/erosion area on my lower right cheek. I have been to the doctor three times about this already, also went on anti biotics for infection.
Also my face has just started to sag like it has
lost its elasticity/volume. I look 10 years older and feel so ugly. I was using copper-peptides which I have stopped (I heard can cause sagging). The clinic said Pixel RF (by alma lasers) cannot cause volume loss etc. That there are no major side effects. I can't wash my face or put ANYTHING on it because it burns and itches immediately and its' sooo uncomfortable and sensitive! STILL after 3 weeks And this was meant to be a superficial peel. I am positive she did not rinse it off properly and also left it on too long anyway!!
I have had so much time off work because I am an emotional wreck. I can't sleep at night, I wake up in the night and my heart is racing and I am thinking about all the damage to my face. I can't look in the mirror without crying. My skin was really not that bad before this. I did get some moderate acne and have some scarring on my chin (not pitted, just discolored). Atleast my face was firm before(as if the burn wasn't enough trauma)! Also I hear spider veins are permanent once you get them. I am hoping the firmness will return as my skin is very thin at the moment...so hopefully it's just temporary and not permanent damage!
I am visiting a dermatologist, but can't get in til the 12th June.
Advice is much appreciated please xo
Before: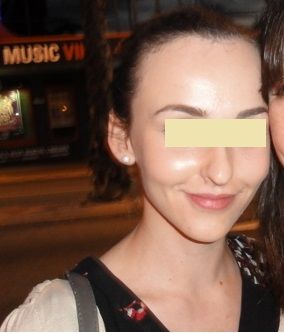 Now: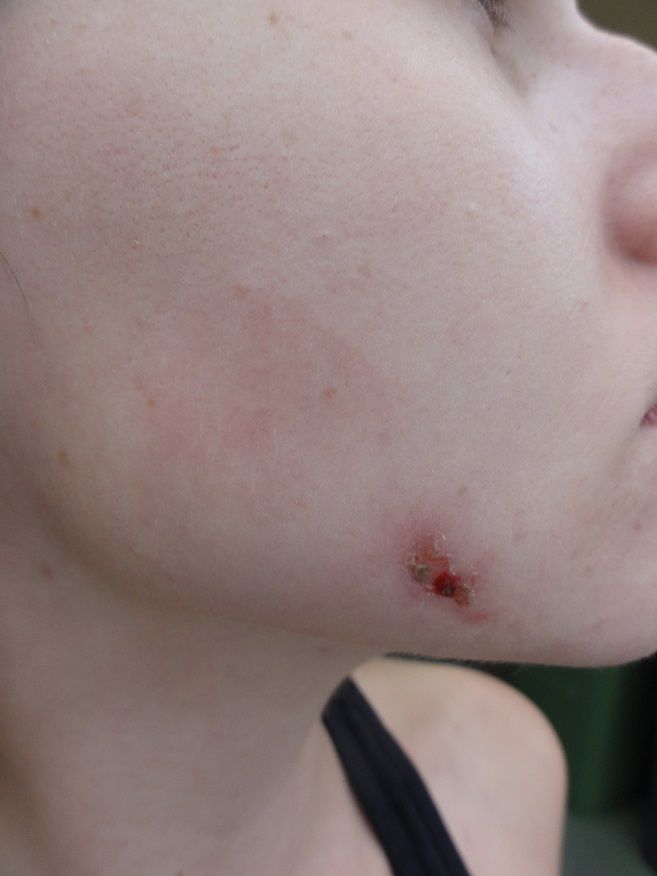 The burn/erosion a couple of weeks ago...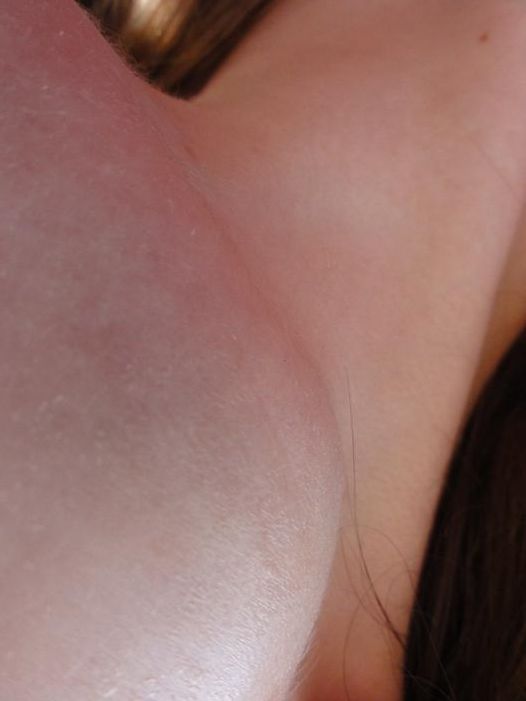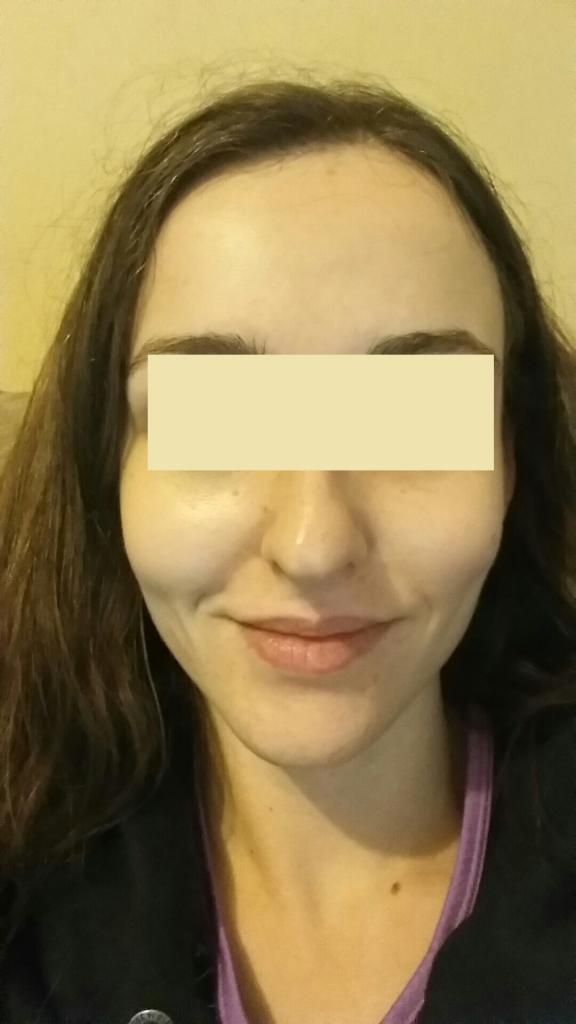 Sagging..(Swollen this day)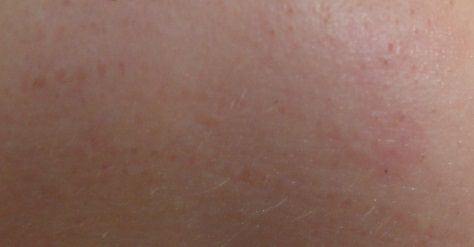 Grid marks